This is a prefix in the development of housing prices in Shenyang high-rise building, a large area off the wall appeared in the
Western Hills area. Of course, a problem occurs insulation system, to scientifically analyze the reasons for its formation, the
conclusion that can not be easily materials, construction, or any other reason, but on-spot survey, scientific analysis of the
causes.
We look at this building has cracks in exterior latex "aspect terraced rice paddies" of the crack from the outside and inside.
Photographed in the top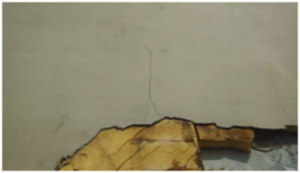 The protective layer and the gap has been facing layer tear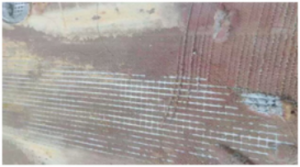 Protective layers and layers of plaster finishes have more than 150 square meters off
A closer look at shedding interface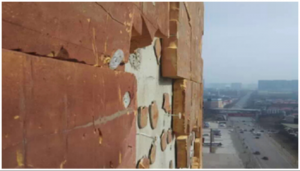 Remote observation off the wall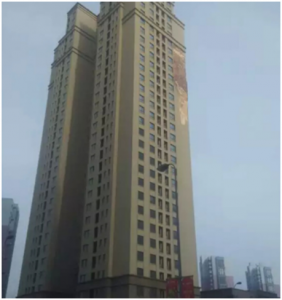 Falling plaster on the inside was pink, the residual thermal insulation material, visible on the fracture surface of the insulation
material, touching the exposed insulation layer, the feeling has been pulverized.
Sticking plaster above the fracture surface insulation materials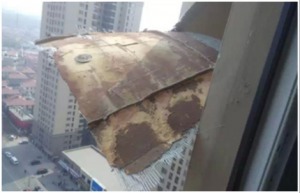 At the top level, we have a close look at some of the sheet crack, warpage.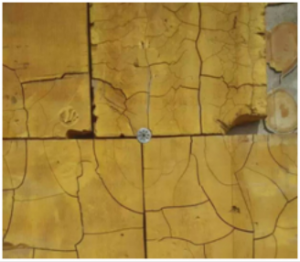 Since the insulation board and the protective surface layer are cracks, then what is the key cause lead to the result? A
protective surface cracking, water, leading to cracking of the insulation board, insulation board or cracking resulting protective
surface cracking, or no relationship between the two? From the graph it seems that we can conclude is that tension plate
cracking, resulting protective surface cracking.
We found mortar bonded insulation board and the place has become a dark color, touch found the site has been chalking
discoloration, loss of mechanical strength. But not discolored parts still have a certain hardness.