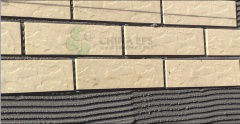 Gelatine powder for tiles binder is a new tile adhesive made up of cement gelling agent, adding polymer and inorganic powder water retaining agent and adhesive. Also it can be used as the thin layer bond of tiles. Scope of application:  It is widely used on the concrete mortar walls, floors and all kinds of wall tile adhesive.
Description of the product
High bond strength: 2 to 3 time's High bond strength than the pure cement
Good Construction performance: Good water retention, workability, resistance fall of flow, adjusts the time can be about 20 minutes Dhaka.
Cost savings: As the thin layer of adhesive powder is bonded, can greatly reduce the amount of cost savings
Good durability: This product has certain flexibility because of its thin bonding, enhanced ability to resist deformation, it has good durability.
Technical Specifications
ITEM
unit
Technique Data
Degree of stretching to reach0.17Mpa cemented interval

open assembly time
Min
≥10
debug time

Min
≥5
Stretching bonding
Mpa
≥0.90

Pressure shear strength

Original strength
Mpa
≥1.00
heat resistance 7 days
%
strength≥70
%
strength≥70
Freeze-thaw resistance 25 times
%
strength≥70
Shrink rate
%
strength≥70
Gasdefense level
1
initial set time: 20℃2h
drying time:24h